Colin's Books
Welcome to my bookshop. This is a temporary page with the full online shop coming very soon!
To order a book from me email colin@colindye.com. I will email you back with the full price including postage (around £2.50 for a single book to UK, but I will give you a price for your full order) and details of payment options.
If you live in London, you can call the Kensington Temple Bookshop on 020 8799 6100 to order and collect. They will ensure that your books are waiting for you.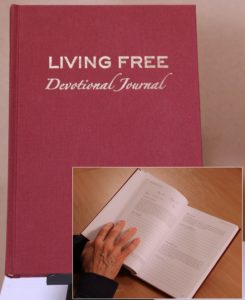 Living Free Devotional Journal
£9.99
(+postage)
120 days with Jesus